IBM is a technology company that helps build smarter businesses. To consistently deliver best-in-class solutions, IBM needs an "always on" approach to insights that allows them to anticipate their customers' evolving needs. To meet this objective, IBM launched a branded insights community, built on the icanmakeitbetter platform. The community enables IBM to execute agile, interactive research activities in a secure and managed platform. Across the organization, managers, division leaders and C-suite executives rely on insights from the IBM community to make data-driven business decisions.
This case study highlights how IBM uses their community platform to evaluate early stage marketing campaign concepts. Using the platform's built-in tools, our research team executes ad testing at all stages of the production lifecycle, allowing IBM to make real-time edits to their ads before going into final production.
Line-of-Business and Tech Professionals
The IBM community is comprised of more than 300 IBM clients and non-clients. The community has been active for five years. When new members join, they complete a profile survey to capture their professional experiences/background and firmographics. The platform tags (segments) members based on captured data around company size, industry, functional role, job level and much more. Ongoing activities within the platform include Product Development, Product Positioning, Message Testing, Website UX Testing, MarComm Feedback,
and more.
"icanmakeitbetter has been a trusted partner for over 5 years. They have helped us build and maintain a community of thoughtful professionals who deliver quick-turn insights at the speed of IBM's business. We have used many of their research capabilities within our community and actively share the strategic and business insights delivered throughout IBM to the highest levels of leadership."
Nicole Lindquist
Advisor, Market Development & Insights, Market & Brand Research
Early Stage AD Concept Testing
IBM wanted to test options for proposed video ads, with the goal of understanding if community members felt that particular elements were relevant and/or unique. They provided storyboards for individual ad concepts, along with scripts that would accompany the narration. This is a great way to leverage the community for concept testing objectives, and gauge which components of the ad (e.g. imagery, language) resonate the most with their intended audience, before investing in the final video production. Community members used our platform's heat map function to annotate the slides with their thoughts and provide direct feedback on the elements of the ad they found compelling, relevant, and clear, if at all. To annotate, respondents drop "markers" on the ad, including verbatim feedback.
Below we've featured some of the responses at the location on the images they selected, based on 129 completed surveys. Each comment is attributed to the segments of the respondent, and color-coded categories that express the emotions behind a member's comment.
Clear / Easy to Understand
For an activity like this that uses annotations, the icanmakeitbetter platform generates a heat map of the annotations on a slide. That way a client can quickly identify clusters and trends in how their intended audience is perceiving the ad concept, as well as deep dive into verbatim associated with the dropped markers.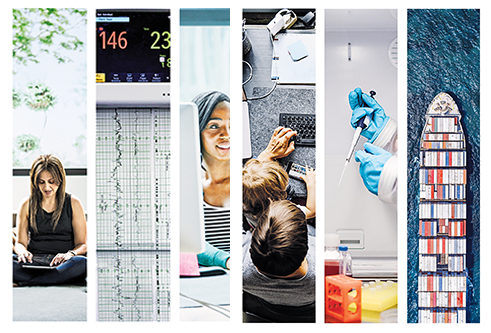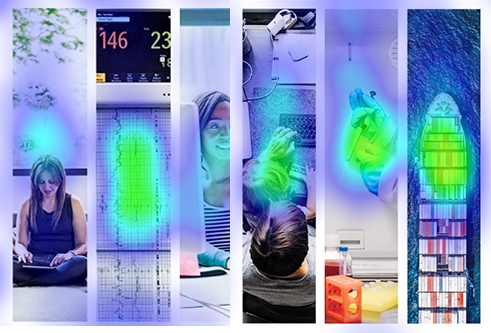 Drag the arrow to reveal.
Our researchers compiled key takeaways for each proposed ad concept and identified clear problem areas and messaging/positioning changes to optimize ad effectives with their
intended audience.
icanmakeitbetter's heat map tool is especially useful for visual prompts like these. Rather than field a standard survey with stimuli and follow up questions, this tool enables researchers to directly tap into the respondent thought process as they evaluate the visual.
And the best part? If IBM wanted to make changes to the ads addressing the notes, they could come back to their standing community for more feedback, skipping the process of launching a project and recruiting. This enables quick iteration on ideas, based on comprehensive feedback.
Powerful Insight Community Platform
Build a more customer-centric business with our simple, integrated insight community platform.